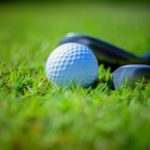 The elbow joint is a complex hinge joint formed between the distal end of the humerus in the upper arm and the proximal ends of the ulna and radius in the forearm. The elbow allows for the flexion and extension of the forearm relative to the upper arm, as well as rotation of the forearm and wrist.
The rounded distal end of the humerus is divided into two joint processes – the trochlea on the medial side and the capitulum on the lateral side. The pulley-shaped trochlea forms a tight joint with the trochlear notch of the ulna surrounding it.
Like all other synovial joints, a thin layer of smooth articular cartilage covers the ends of the bones that form the elbow joint. The joint capsule of the elbow surrounds the joint to provide strength and lubrication to the elbow. Slick synovial fluid produced by the synovial membrane of the joint capsule fills the hollow space between the bones and lubricates the joint to reduce friction and wear.
It is usually injured from direct trauma or sports-related injuries, most commonly in overhead athletes.
Conditions of the Elbow
Treatments
Lateral Epicondyle Debridement
Tenex for Lateral Epicondylitis