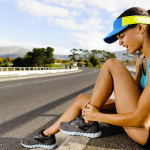 Toe, foot, or ankle injuries most commonly occur during:
Sports or recreational activities.
Work-related tasks.
Work or projects around the home.
In children, most toe, foot, or ankle injuries occur during sports, play, or falls. The risk for injury is higher in sports with jumping, such as basketball, or sports with quick direction change, such as soccer or football. Any bone injury near a joint may injure the growth plate (physis) in a child and needs to be evaluated. Certain athletes, such as dancers, gymnasts, or soccer or basketball players, have an increased risk of toe, foot, or ankle injuries. Older adults are at higher risk for injuries and fractures because they lose muscle mass and bone strength (osteopenia) as they age. They also have more problems with vision and balance, which increases their risk of injury.
Below are some conditions Dr. Abdulian can treat along with some of the treatment options available.